Full-Service Dental Care You Can Trust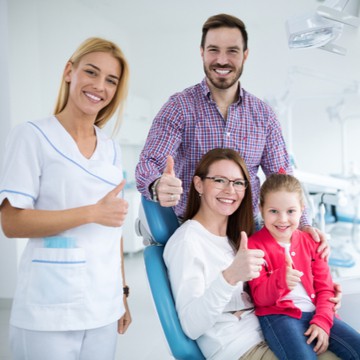 Welcome to Northfield Dental Group, where our New Jersey dentists work alongside a stellar team of dental professionals to care for the health of your smile. Whether we are performing a routine check-up, filling a cavity, or managing gum inflammation, our dentists are committed to delivering quality care that you can trust. Keeping your teeth and gums clean and healthy is our foremost priority.
What Does General & Family Dentistry Include?
General dentistry includes the prevention, treatment and management of issues affecting tooth and gum health in patients of all ages. Northfield Dental Group provides a comprehensive selection of general dental services, including the following:
Routine exams and cleanings
Fluoride and sealant treatments
Tooth fillings
Gum disease treatment
Root canal therapy
Tooth extractions
Preventative dental services are another critical focus of our general dentistry practice. Our dentists find it is simpler and more effective to prevent dental problems rather than treat them once they arise. We are proactive about preventing tooth decay and gum disease through cleanings and the application of fluoride and sealants.