Cosmetic Dentistry Procedures in West Orange, NJ
Also Serving Cosmetic Dental Patients in Short Hills & Livingston NJ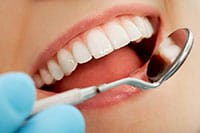 When you look in the mirror, do you wish you could change something about your smile? Perhaps you desire whiter teeth or would like to fix the crack in your front tooth. You may even be embarrassed that you are missing teeth.
If you can relate to these sentiments, you are not alone! Countless individuals want to fix one or more aspects of their smile. During a recent survey, the American Academy of Cosmetic Dentistry asked over 500 cosmetic dentists the most common reasons people seek cosmetic dentistry treatment. The top answers were:
To improve physical attractiveness and self-esteem
To look and feel younger
To repair teeth after an accident or injury
Nobody understands patients' motivations for seeking cosmetic dentistry treatment better than Drs. Ivan Stein, Derek Widmayer, Jeffrey Shapiro, Jonathan Mendia, Allan Stein and our team at Northfield Dental Group. We have been treating cosmetic dentistry patients for 20 years, and have heard many different reasons for wanting a more beautiful smile. In fact, we were improving smiles with cosmetic dentistry before some dentists even knew what the term meant!
Cosmetic Dentistry Treatments in West Orange, NJ
At Northfield Dental Group, we are committed to staying at the forefront of cosmetic dentistry technology and techniques. In fact, Dr. Ivan Stein was the first cosmetic dentist in Essex County, NJ to introduce immediate implant prosthetics to his dental patients.
During your consultation, your dentist will evaluate your aesthetic concerns and create a cosmetic dentistry treatment plan that is tailored to your specific needs. Some of the available cosmetic dental treatment options at Northfield Dental Group include:
Teeth whitening / bleaching. Are you ready to achieve a dazzling smile? You can, with our in-office professional whitening system. With teeth whitening, a special bleaching solution is applied over the teeth to lift pesky stains and improve the overall color of your teeth. When done properly, the results can last for up to five years.
Porcelain veneers. With dental veneers treatment, you can finally improve the look of cracked or damaged teeth, stained teeth, unevenly shaped teeth and more! Our dental veneers are comprised of porcelain, so they look natural while concealing the aesthetic imperfections on your teeth.
Invisalign. Invisalign offer many of the same benefits of traditional braces without the unsightly metal brackets or the hassle of cleaning in between the wires. With this treatment, a custom mold is taken of your teeth and sent to the laboratory, where a technician fabricates a set of Invisalign for you to wear until your teeth are straight and beautiful.
Dental bonding. With dental bonding treatment, the dentist applies a tooth-colored material to the areas of your teeth that require cosmetic improvement. He can improve the shape of teeth, create a more consistent tooth color or close small gaps in between teeth.
Smile makeover. If you would like to correct several aspects of your smile, you may be a good candidate for a complete smile makeover. Your cosmetic dentist will examine your smile and recommend a treatment protocol combining several advanced cosmetic treatments for an overall smile transformation.
Are You a Good Candidate for Cosmetic Dentistry in West Orange?
At Northfield Dental Group we see many Northern New Jersey patients enquiring about cosmetic dentistry and possible ways to improve their smiles. To better help our patients we have compiled a simple list of some traits that we consider to make a good cosmetic dentist patient. A good cosmetic dentistry patient is someone who is:
Not happy with their smile
Hiding their smiles in photographs
Having a desire to whiten their teeth
Embarrassed of any small or large gaps between teeth
Missing a tooth or several teeth
Cosmetic Dentistry FAQs
How are cosmetic dentists different from general dentists?
Cosmetic dentists use skill and advanced technology to create a more appealing look for your mouth. Oral health is still a priority for cosmetic dentists, but they go beyond issues of dental decay, gum health, bone loss and other fundamental dental concerns to focus on restoring beauty and balance to your smile.
Cosmetic dentistry is not just about appearance. Sparkling smiles, straight teeth and natural jaw profiles have myriad physical and emotional benefits. Correcting a misaligned bite adds elegance to your facial profile, but also may reduce headaches and muscle strain. And straight teeth are less likely to trap food and decay. A glorious smile is also one that you're eager to show to the world, fortifying your confidence.
What are my choices with cosmetic dentistry?
Techniques used by cosmetic dentists become more advanced, more convenient and more affordable each year. There's a great demand for new ways to improve smiles, and skilled professionals such as the cosmetic dentistry specialists of Northfield Dental Group in West Orange are constantly innovating, researching and discovering.
Using the latest techniques, your cosmetic dentist can dramatically whiten your teeth in a one-hour office procedure. Cosmetic dentists also use veneers to cover flaws in teeth and dental crowns to secure weak or cracking teeth. Orthodontic procedures are faster and more efficient than ever. Patients using the Invisalign system are often able to straighten teeth within a year.
How should I choose my cosmetic procedure?
The experienced cosmetic dentistry specialists of Northfield Dental Group in West Orange believe the most satisfied patient is an informed consumer. Cosmetic dentistry patients are urged to review many before-and-after pictures for each type of procedure, learn the benefits and limits of the technology — and then dare to imagine the ideal smile, which is closer than ever before.
Taking the Next Step in Attaining the Smile of Your Dreams
You can keep dreaming about your ideal smile, or you can take the next step in achieving it! Attaining the smile of your dreams is easier than you may think. Simply contact Northfield Dental Group to schedule a consultation with one of our dentists. They are knowledgeable and friendly, and will take the time to answer any questions you may have.
To schedule an appointment with Dr. Stein, Dr. Widmayer, Dr. Shapiro, Dr. Mendia, or Dr. Stein, contact Northfield Dental Group by calling or by clicking here.