General Dentistry in West Orange, New Jersey
Also Treating Families in Short Hills and Livingston Patients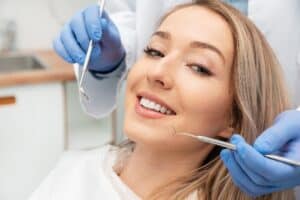 For attractive, healthy teeth that last a lifetime, you should visit a dentist for regular checkups — not just when you notice something is wrong. General dentistry refers to forms of standard care, like cleanings and examinations. For years, patients in and around West Orange, New Jersey have chosen the talented team of dentists (Dr. Ivan Stein, Dr. Derek Widmayer, Dr. Jeffrey Shapiro, Dr. Alexandra Unger, Dr. Jonathan Mendia and Dr. Allan Stein) at Northfield Dental Group for their general dentistry needs. Each member of your family, young and old, can benefit from our friendly, attentive and knowledgeable care.
Dental Cleaning
Twice a year, you should allow your dentist and hygienist to thoroughly clean your teeth, removing all lingering plaque and tartar. Because it uses special instruments that can address the small, hidden crevices in your mouth, this is a deeper clean than what you can achieve at home with a toothbrush and floss. Regular cleanings are an important component of keeping your teeth healthy and white throughout your life.
Dental Examination
At this same appointment, your dentist checks your mouth for issues like gum disease and cavities. Because symptoms for these potential problems start small, having a trained professional search your mouth helps to catch emerging issues before they become more serious. Long-untreated dental issues usually require more intense, costlier reconstructive procedures than would have been required if they were treated early.
The team at Northfield Dental Group is prepared to handle almost any dental issue. If a problem is discovered during this examination, our restorative dentists can immediately start devising a customized care plan to improve the health of your teeth and gums.
State-of-the-Art Technology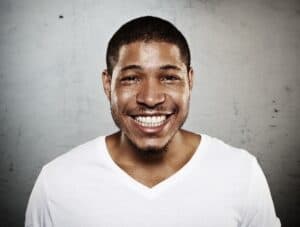 Northfield Dental Group is proud to offer the most advanced dental technology available to you for ultimate patient comfort and safety. With specialized tools, we can achieve a deeper clean. Additionally, our digital imaging equipment captures extremely detailed images of your mouth while using dramatically lower levels of radiation than previous X-ray technology.
Fillings and Root Canals
Cavities can occasionally happen to even good brushers and flossers. In most cases, a filling can address early to moderate signs of decay. Our dentists use tooth-colored fillings, which blend in seamlessly with the color of your teeth. If the cavity has progressed significantly before it was identified, a root canal may be necessary to strengthen the tooth so that it can continue to survive in your mouth. Our goal is to help you keep your natural teeth whenever possible.
General Dentistry Costs
Most general dentistry procedures are covered (in part or full) by dental insurance. Fortunately, Northfield Dental Group accepts most traditional insurance plans. Before your first appointment, please call our office to confirm that your visit will be covered.
Make an Appointment
Brushing and flossing are vital to your oral health but are not a replacement for professional cleanings and checkups. If more than six months have passed since your last dental appointment, it is time for your biannual cleaning and examination. With general, cosmetic and restorative dentistry specialists on our team, we are prepared to address any issues you may need or desire. Please call (973) 736-0111 or fill out the contact form for an appointment.