Our West Orange, NJ Dental Practice
At Northfield Dental Group, our mission is to provide you with unsurpassed excellence in dentistry, whether you are seeking general family dental care or a comprehensive cosmetic smile makeover. Our cosmetic dentists in West Orange are united in their efforts and strive to exceed your expectations by carefully listening to your concerns, explaining your treatment options in detail and helping you achieve (or maintain) a healthy, beautiful smile.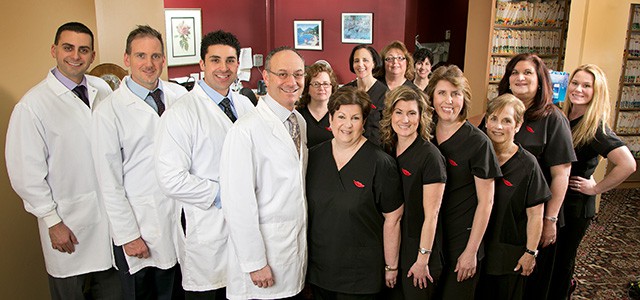 About Northfield Dental Group
At the core of Northfield Dental Group are our friendly, highly experienced dentists, Ivan F. Stein, DDS, Derek Widmayer, DMD, Jeffery Shapiro, DDS, Alexandra Unger, DMD, Jonathan Mendia, DMD and Allan J. Stein, DMD. Considered innovators in their field of general and cosmetic dentistry, they use only the most advanced technology and treatment approaches to provide leading-edge dental care safely and comfortably.
Dental Industry Memberships Include:
American Academy of Dental Sleep Medicine
National Sleep Foundation
Academy of Osseointegration
Academy of Laser Dentistry
American Academy of Craniofacial Pain
International Team for Implantology
We offer a range of dental services and procedures, including:
General Dental Care
For both children and adults, we provide regular dental check-ups, X-rays, cleanings, sealant treatments and other routine dental services, as well as emergency dentistry, if required.
Specialized Dentistry
In addition to general dentistry, we have broad expertise in a variety of specializations, including holistic, pediatric, laser dentistry, sports and drill-less dentistry.
Cosmetic Dentistry
Our cosmetic dentists have an eye for aesthetic detail, providing our patients with beautiful yet natural-looking results. We offer dental implants to replace decayed, damaged or missing teeth. We also offer porcelain veneers to conceal imperfections in the teeth. Our Invisalign orthodontic treatment straightens crooked teeth while our teeth whitening procedure brightens teeth and helps remove discolorations on the tooth. From dentures to full smile makeovers, we have a cosmetic dentistry treatment option that will help you achieve the dazzling smile you desire.
Sleep Apnea and TMJ Disorder Treatment
Dr. Stein has spent two decades researching and treating functional mouth and jaw disorders, including obstructive sleep apnea and temporomandibular joint (TMJ) disorder. He can evaluate your oral health and recommend appropriate treatment options for your condition.
Whatever your goals are for the look of your smile and your overall oral health, the dentists at Northfield Dental Group can personalize a treatment plan to give you a radiant, healthy smile that genuinely reflects who you are.
What Sets Us Apart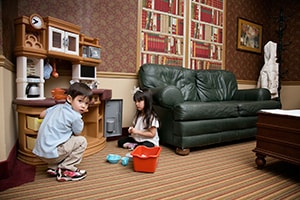 Our dentists have three decades of collective experience and have earned a reputation as leaders in their field. As such, they have been invited to appear on a variety of media outlets, including ABC, CNBC and News 12 New Jersey, among others. In addition, New Jersey Monthly Magazine recently named Dr. Stein a "top dentist."
Drs. Stein, Widmayer and Shapiro stay abreast of advancements in the industry and use the most sophisticated approaches to dental treatment. For instance, they employ a carbon dioxide (CO2) laser to treat the soft tissues of the mouth less invasively than with traditional surgical methods (often leading to a quicker recovery), whenever medically appropriate. They also practice mercury-free dentistry, providing patients with an added level of safety.
Finally, the dentists at Northfield Dental Group are committed to providing detailed patient education, so individuals make informed decisions when choosing a treatment option, understand the nuances of their procedure and recognize the integral role that good oral health plays in achieving good general health, overall. When patients are well informed, they are more comfortable and confident in pursuing and receiving dental treatment.
Discover the Difference for Yourself
If you are seeking an experienced, innovative and attentive dentist in West Orange, Livingston, Short Hills or the surrounding area, look no further than Northfield Dental Group. We provide friendly patient care while delivering outstanding results.
To schedule your complimentary consultation with a talented West Orange dentist and discover the Northfield Dental Group difference for yourself, please contact Northfield Dental Group by calling today.