Sports Dentistry in West Orange, New Jersey
Also Treating Livingston and Short Hills Patients
If you play sports, especially contact sports, you may have an increased risk of sustaining an oral or facial injury. That is where sports dentistry comes into play.
At Northfield Dental Group, we offer children and adults in Livingston, Short Hills and West Orange sports dentistry, for the prevention and treatment of sports-related oral injuries.
What Is Sports Dentistry, Exactly?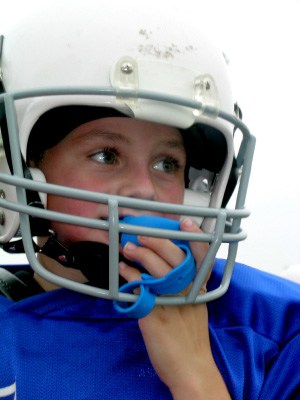 As an athlete, your goal when competing in your chosen sport is to maximize your athletic effectiveness while minimizing your chance of sustaining an injury. Thus, sports dentistry can be described as the treatment and prevention of sports-related oral injuries while helping to improve patients' athletic performance.
How is a dentist able to help you avoid experiencing a sports-related injury to the mouth, teeth and gums? In addition to monitoring the health of your teeth and gums, your dentist can provide you with oral appliances to help prevent certain sports-related oral injuries and / or to protect your teeth and gums if you do sustain an oral or facial injury. Prevention and adequate preparation are integral in minimizing sports-related oral injuries.
How an Oral Appliance Can Help
Having a custom-fitted mouth guard that stays in place while you are playing sports can improve your performance by keeping you focused on the task at hand instead of worrying about whether you will sustain an oral or facial injury. Of course, a properly fitted mouth guard also protects your teeth and gums in case you do sustain an injury.
However, not all dental mouth guards are the same! At Northfield Dental Group, our dentists have been fabricating various mouth guards and performance devices for athletes for the past 15 years. We are experts in sports dentistry and can show you which device is best suited for your chosen sport.
Sports in Which Mouth Guards Are Essential
Although mouth guards are helpful in almost any sport, you should definitely wear a custom-fitted mouth guard if you play the following contact sports:
Football
Hockey
Boxing
Martial Arts
Although the following sports are traditionally classified as non-contact sports, you may consider using a custom-fitted mouth guard while playing these, too:
Basketball
Baseball
Soccer
Skateboarding
Surfing
Cycling
In-line skating (i.e., Rollerblading)
Racquetball
Wrestling
The National Youth Sports Foundation for the Prevention of Athletic Injuries reports that dental injuries are the most common type of oral facial injuries sustained during participation in sports. The Foundation also reports that if a tooth is knocked out or extracted and it is not properly preserved and / or replanted, the sufferer will incur an estimated $10,000 – $15,000 in dental costs over his or her lifetime, not to mention any other dental problem that may stem from the initial injury and the inconvenience of countless hours spent in the dental chair.
Treating Sports-Related Oral Injuries
Sports-related injuries typically occur on the field, on the court, on the track, in a gym or in a studio. If you sustain an oral injury on the field, you will probably benefit from immediate treatment. That is why it is critical that your dentist is available and equipped to provide treatment outside his office.
Although your dentist may not have access to his usual diagnostic tools, he still must have the ability to perform an "on-site" differential diagnosis to determine your future treatment options and your prognosis. The dentists at Northfield Dental Group are experienced and equipped to provide such on-site diagnoses and treatments.
Preparing You for Your Season
In preparation for the start of your season, our dentists can conduct preseason screenings and exams to help prevent injuries. Exams for athletes include: taking a health history; reviewing dental habits; evaluating at-risk dentitions; diagnosing cavities or other depressions; examining maxilla / mandibular relationships; providing orthodontics, as needed; examining loose teeth, crown and bridge work, artificial teeth and missing teeth; and performing extractions due to orthodontic concerns or bothersome wisdom teeth. (Note: Extractions should be performed several months before playing competitive sports so they do not interfere with the competition or weaken the jaw during competition.) During your preseason exam, your dentist will discuss which type of mouth guard you may need and can fabricate one for you.
Gain a Competitive Edge
Every athlete needs a competitive advantage. Examining your oral health prior to engaging in sports and taking preventative measures to minimize the chance of injury and maximize your athletic performance is one such competitive advantage. To gain an edge over your competition, schedule your preseason dental exam and screening today.
To schedule an appointment with one of our knowledgeable sports dentists, please contact Northfield Dental Group by calling today.