Northfield Dental Group Staff
At Northfield Dental Group, we are dedicated to delivering attentive and efficient patient care, in addition to delivering excellent dentistry results. With this in mind, our staff members are hand-picked for their friendly demeanors and expertise in providing state-of-the-art dental care. Allow us to introduce our staff.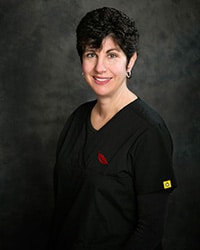 Shari received her bachelor's degree from the University of Bridgeport – Fones School of Dental Hygiene. She has been with the Northfield Dental Group since 1986 and has enjoyed relationships with two generations of patients! Shari enjoys the challenges and rewards of working with all patients and has extensive experience in treating and maintaining periodontal health, pediatric care, geriatric care and educating patients in preventative home care. Shari takes a compassionate approach to patient care that has earned her the devotion of many of her patients.
In her spare time, Shari enjoys spending time with her family, biking and many other creative pursuits. She is a collector of dental antiques, some of which can be seen in the office reception area.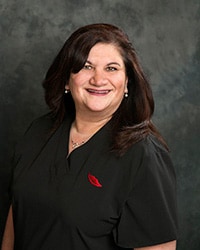 A graduate of the University of Medicine and Dentistry of New Jersey, Jeanette has been with our practice since 1995. With a caring and cheerful personality, she is described by her patients as "a very gentle yet thorough hygienist," and really enjoys working with children and fearful adults. With her bachelor's degree in Spanish, she is our interpreter when needed.
As a member of the American Dental Hygienists' Association, past president of the N.J. chapter and former educator, Jeanette is continuously taking advanced courses in periodontal therapy, pedodontic dentistry and new treatment techniques and philosophies. In her free time, she is a certified CPR instructor and volunteers with several organizations.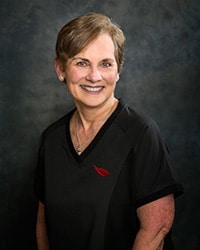 Barbara has been practicing dental hygiene with the Northfield Dental Group for 20 years. She is a graduate of Temple University School of Dental Hygiene. Barbara has enjoyed a loyal following at the practice because she makes every patient feel like they are family.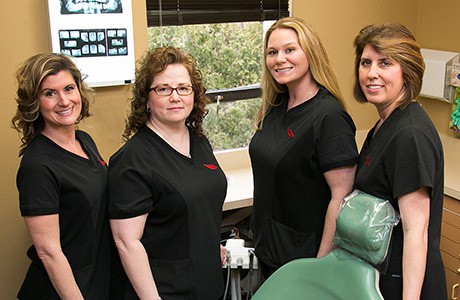 Joanne has been a dental assistant for 14 years. She received her license following training at the Dental Studies Institute. Joanne is one of those rare individuals who is always happy and smiling. She loves her job and truly enjoys each and every day. Her patients are her first priority and they always feel comfortable when she is around.
Caren brings 28 years' experience to her position as a registered dental assistant and therapist at the Headache and TMJ Center. She attended William Patterson College as well as Dental Studies Institute where she received her C.D.A. and R.D.A. certification. She has been specially trained in TMD physical therapy and has completed courses in Invisalign, implants and surgical procedures.
Caren enjoys singing in her church choir, dancing, watching movies and attending concerts. She loves making people smile and hearing from patients post-treatment that they are doing well.
Andrea is a registered dental assistant and therapist at our Headache and TMJ Center. She has been in the dental field for 20 years, having been at Northfield Dental since 2009. She received her X-ray license, CDA/RDA with expanded duties from Dental Studies Institute as well as being CPR/BLS certified. Andrea continues to expand her TMJ knowledge and skills by regularly attending continuing education classes and seminars.
Maria is a graduate of John F. Kennedy Technical Institute and has been Dr. Stein's right hand for over 17 years. As his primary chair side assistant, Maria's job is to be sure her patients are comfortable and that their visit goes as smoothly and pleasantly as possible. With her caring and helpful nature, Maria is truly appreciated by co-workers and patients alike.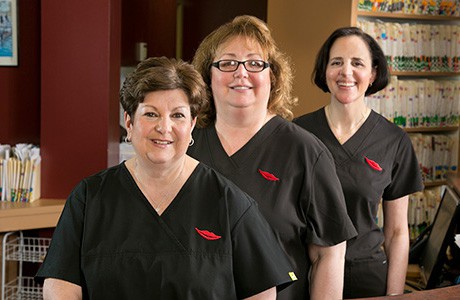 As our office manager, Carolann oversees the staff and coordinates scheduling, treatment, finances and day-to-day operation of the office to ensure a smooth flow. Carolann has been an integral part of the practice for over 40 years. A former dental assistant, she maintains an active radiology license.
Carol's kindness and caring personality is complemented by her professionalism, experience, knowledge and commitment to our patients' every need. She rises above the many challenges of our busy practice and is devoted to ensuring our patients obtain a healthy and beautiful smile.
Angela has been managing the dental and medical insurance for Northfield Dental Group for over 20 years. She is diligent in getting all patients approved for both in/out of network benefits. Despite the many changes that have taken place in the industry and the overall business, Angela has stayed on top of all insurance policies, while being an advocate for our patients.
Fran is our NJ Sleep Apnea Center specialist. She is responsible for coordinating patients' treatment and choices as well as representing the center to other practices, hospitals and sleep specialists. Fran loves being a part of making a difference with patients who suffer with sleep apnea; seeing the change in their lives first hand has been a truly rewarding experience.
Learn More About Your Dental Treatment Options
To schedule an appointment with one of our premier dentists or to find out more about the available dental treatment options, please contact the knowledgeable Northfield Dental Group staff by calling today.