Porcelain Veneers in West Orange, NJ
Also Treating Short Hills and Livingston Patients
The dentists at Northfield Dental Group realize that having a less-than-perfect smile can be distracting. You may feel self-conscious about your smile when interacting with others, making it difficult to focus on whatever task is at hand.
However, there is good news for individuals with a few misaligned, discolored, chipped or otherwise damaged teeth. Drs. Ivan Stein, Derek Widmayer, Jeffrey Shapiro, Jonathan Mendia and Allan Stein offer individuals in West Orange natural looking dental veneers to conceal the look of minor tooth imperfections, so patients can stop worrying about how their smile looks and can start focusing on what's important to them.
What Are Porcelain Dental Veneers?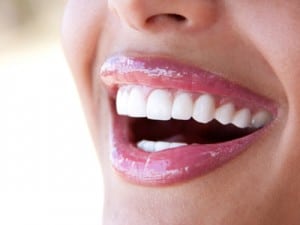 Dental veneers are tooth-colored, wafer-thin laminates that your cosmetic dentist places over the front surface of imperfect teeth to conceal the flaws. At Northfield Dental Group, we use veneers comprised of porcelain, a durable material that reflects light in the same way natural teeth do.
The New Jersey cosmetic dentists work in collaboration with a dental laboratory to custom-make dental veneers that match your own teeth, for beautiful, natural-looking results. Once the laboratory has made your customized porcelain veneers, Dr. Stein, Dr. Widmayer, Dr. Shapiro, Dr. Mendina or Dr. Stein bonds the veneers to your existing teeth, thus improving the shape, size, alignment or color of your teeth.
What Dental Veneers Fix
We often use porcelain dental veneers to fix the look of:
Misshapen teeth
Teeth that are too long or too short
Chipped, cracked or worn-down teeth
Crooked teeth
Discolored or stained teeth
Gaps between the teeth
Although dental veneer treatment is an ideal solution for certain individuals, it is not necessarily an appropriate option for all patients. Porcelain veneers are simply one of the many available treatments available to our patients. Your dentist will review all the options with you during your consultation before recommending the one that is best suited to your needs.
More About Porcelain Dental Veneers
For complete dental veneer treatment, expect to visit the Northfield Dental Group office about three times.
During your first visit, or consultation, your dentist evaluates your oral health and listens to your aesthetic concerns prior to devising a personalized treatment plan that is tailored to your unique cosmetic dentistry needs. This visit may include taking X-rays and / or impressions of your teeth.
Your second office visit involves preparing your teeth for the veneers. This typically involves removing about .5 mm of tooth enamel from the front surface of the affected teeth to create room for the veneers. Your cosmetic dentist then makes an impression of your prepared teeth, which he sends to the lab, along with any instructions for the lab technician who will make your veneers. (While you await your custom-made veneers, your dentist may place temporary veneers over the prepared teeth.)
Once the lab technician has fabricated your customized dental veneers and has sent them back to the Northfield Dental Group office, you will return to the office to have the veneers placed on your teeth. During your this visit, the dentist cleans and polishes your teeth before etching the surface of the teeth, so the veneers will bond to them. The dentist places the veneers on the appropriate teeth, making sure that they fit properly and match the look of your surrounding teeth, and then bonds them into place and adds any finished touches.
Restore Your Smile — and Your Self-Confidence
If you are tired of feeling self-conscious about your smile imperfections, consider porcelain dental veneer treatment. Veneers are often a great way to mask minor dental imperfections, so you can flash your beautiful smile with confidence.
To schedule an appointment with one of our talented cosmetic dentists or to learn more about getting dental veneers in West Orange, please contact the Northfield Dental Group staff by calling today.
Porcelain Veneers FAQs
How Long Will Porcelain Veneers Last?
With proper care, your dental veneers should last about 10 years before needing to be replaced. Simply care for your veneers as you would your natural teeth: Brush two times a day; floss every day; rinse with fluoride mouthwash; and see your dentist for your regular exams and cleanings.
Do Porcelain Veneers Stain?
Porcelain dental veneers are designed to resist stains. Avoiding teeth-staining substances such as coffee, wine and cigarette smoke will help your veneers look their best over the long run.
Can You Still Get Cavities with Veneers?
The veneer makes the teeth more resistant to decay since the veneer is bonded to the natural tooth, but teeth must be cared for to avoid cavities developing in the uncovered natural teeth.
Are There Restrictions On What I Can Eat?
While porcelain veneers are quite durable, they can still crack if strong forces are applied. It's a good idea to avoid chewing ice or eating hard nuts, candy apples, or popcorn kernels. Also avoid using your teeth to open packages, etc.