Dental Implant Specialists in West Orange, NJ
Also Serving Short Hills & Livingston, NJ
At Northfield Dental Group we understand that having a missing tooth or several missing teeth can make even the most confident people feel embarrassed or self-conscious about their smiles. That is why our experienced and innovative dentists offer the best in dental implant treatment and prosthetics.
If you have lost one tooth or a few teeth due to injury, tooth decay or periodontal (gum) disease, dental implants can help. They are a comfortable, durable and natural-looking way to improve the look of dental imperfections, so you can be proud of your smile.
What are Dental Implants?
A dental implant is a synthetic tooth root that the cosmetic dentist implants into the jaw, in place of the natural tooth root. The prosthetic root serves as a foundation, onto which Dr. Ivan Stein, Dr. Derek Widmayer, Dr. Jeffrey Shapiro, Dr. Alexandra Unger, Dr. Jonathan Mendina or Dr. Allan Stein places a permanent tooth, porcelain crown, dental bridge or dentures.
Your dentist will review your oral health and cosmetic concerns before formulating a personalized treatment plan to fit your needs. This may involve replacing: a single missing tooth with one dental implant and a crown, several missing teeth with multiple implants and dental bridges, or all the teeth with dentures supported by multiple implants.
What are the Benefits of Dental Implants?
• Beautiful Smile Aesthetics: Dental implants provide strong support for crowns and bridges, which typically are hard to distinguish from a natural healthy tooth or teeth.
• Non-removable: Dental implant supported crowns and bridges are considered permanent and generally function and feel like natural healthy teeth.
• Provide a Strong Bite: They are strong and can support normal chewing pressure. This enables patients to enjoy the foods they used to before they were missing teeth.
• Comfortable: Dental implants give rigid support and anchorage for crowns and bridges, so as not to put pressure on adjacent teeth or soft tissues (gums) in the mouth. As a result, the bridges they support should feel more comfortable and natural.
• Promote Oral Health (Short Term): Replacing missing teeth helps to prevent the neighboring natural teeth from becoming unstable and shifting to fill in the empty spaces. This can also help prevent an entire row of teeth from destabilizing and shifting.
• Promote Oral Health (Long Term): Dental implants help to stimulate the jawbone during eating like natural tooth roots do, helping to maintain bone volume in the jaws, along with jawbone density.
• Long-term Solution: With good oral hygiene and regular visits to your dentist, dental implants can last decades or even a lifetime.
Why Trust Northfield Dental Group with Your Dental Implants
Our dentists are respected authorities in the field of dentistry, each bringing a unique perspective and skillset to our practice. Dr. Stein is a recognized innovator in neuromuscular and cosmetic dentistry. In the field of cosmetic dentistry, Dr. Stein was the first dentist in Essex County to introduce immediate dental implant prosthetics. For the past decade, Dr. Widmayer has been perfecting the art of cosmetic and reconstructive dentistry. Dr. Widmayer has been honored for his work by several professional organizations, including the American Academy of Aesthetic Dentistry and the International Congress of Oral Implantologists. Dr. Unger earned her Doctor of Dental Medicine from Rutgers School of Dental Medicine and her Bachelor of Science in Biology from Miami University. Dr. Mendia completed a post-doctoral residency in dental anesthesiology at the University of Pittsburgh School of Dental Medicine, one of only six highly specialized dental anesthesiology programs. Dr. Mendia's specialized training includes all levels of anesthesia services. Dr. Shapiro is committed to helping patients maintain their healthy smiles by using the most advanced dental technology and techniques available.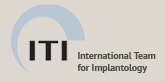 Who Is an Appropriate Candidate for Dental Implants?
Almost anyone! If you have lost one or more teeth due to gum disease, tooth decay or an injury, or if you have loose dentures, you might benefit from dental implant treatment with Northfield Dental Group. Your cosmetic dentist may recommend dental implants in order to:
Replace one or more missing teeth, without affecting the surrounding teeth
Act as a base for a porcelain crown, dental bridge or denture, further securing these fixtures
Stop the existing teeth from drifting into the open spaces left by missing teeth
Restore certain mouth functions, such as chewing and speaking
Help restore or improve the look of overlying facial tissues
Restore the look of your smile, so you no longer feel self-conscious about your dental imperfections
What the Dental Implant Procedure Entails
In general, the dental implant procedure is performed under local anesthesia, and a sedative can be provided, if needed. If you do not have a sufficient amount of jawbone in the upper back area of your mouth to support a dental implant securely, your dentist may perform a technique called "sinus augmentation," which involves adding enough bone mass to your upper jaw to support the implant.
If you have any deformities in your jawbone, your dentist may fix them by performing "ridge augmentation," which involves lifting the gum off the jawbone ridge to expose the deformities beneath. He can then use grafted or synthetic bone to fill in any jawbone abnormalities, rebuilding the ridge so it can properly support the implant.
Caring for Your Dental Implants
Once they have been placed, dental implants look and function like natural teeth. Just like natural teeth, they can last a lifetime if they are cared for properly. Simply care for your implants as you would your natural teeth, following good oral hygiene practices and keeping all your check-up and cleaning appointments with Northfield Dental Group, so your dental implant specialist can monitor your oral health.
What Are Dental Implants Made Of?
Dental implants start with a post or screw that acts as a tooth root and is inserted into the jaw bone. This screw is composed of biocompatible titanium so as not to harm the surrounding tissues. A connector, known as an abutment, is placed on, or built into, the top of the dental implant, to connect the implant to the replacement tooth or teeth. The titanium post is then attached to the denture or crown which has been custom-made to match your natural teeth.
Why is a Dental Implant Better Than Bridges or Dentures?
Dental implants are stronger and more reliable than dentures and bridges because they are inserted directly into the jawbone. Additionally, dental implants cannot be removed so they will not shift around your mouth, as dentures tend to do. As far as health benefits, unlike dentures and bridges, implants will keep the jawbone stimulated to prevent collapsing of facial structures or shrinking of the facial bones.
Does The Placement of Dental Implants Hurt?
Due to the fact that receiving implants is an oral surgery procedure, anesthesia will be administered and no pain will be felt. There may be some associated discomfort and tenderness in the days following the procedure, but this is not typical and can usually be managed with the medications we may prescribe to you or over-the-counter pain medications.
How Much Do Dental Implants Cost?
Dental implant cost will vary from patient to patient, often depending on the type and number of implants needed. For a personalized quote, contact our West Orange dental office today to schedule a consultation.
How Long Will My Dental Implant Last?
Implants are strong and durable, and unlike natural teeth, dental implants are not susceptible to dental disease such as decay; however, the health of the gums is vital to maintaining lasting implant success. With the proper care and maintenance, they can last a lifetime.
If you are due for a routine appointment or would like to learn more about dental implants in NJ, call us today! To make an appointment with any of our West Orange dental implant specialists, please contact Northfield Dental Group by calling today.