Our Dental Specialists, Dr. Ivan Stein, Dr. Derek Widmayer, Dr. Jeffrey Shapiro, Dr. Jonathan Mendia and Dr. Allan Stein
Serving Dental Patients in West Orange and Short Hills, NJ
At Northfield Dental Group, our commitment to excellence in our field is exemplified by our doctors, Ivan F. Stein, DDS, Derek Widmayer, DMD, Jeffrey Shapiro, DDS, Jonathan Mendia, DMD and Allan J Stein, DMD. Each of our dentists brings a unique perspective and skill set to our practice, contributing to our high patient satisfaction rate and your healthy, radiant smile.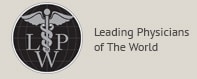 GET TO KNOW OUR HIGHLY TRAINED AND TRUSTED WEST ORANGE DOCTORS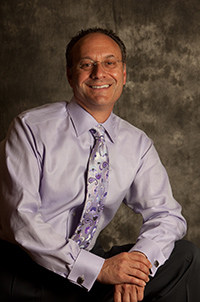 Ivan F. Stein, DDS, earned his Doctor of Dental Surgery degree at prestigious Georgetown University Dental School. He has dedicated two decades of his career to researching and treating functional disorders of the jaw and mouth — including temporomandibular joint disorder (TMD) and excessive snoring caused by obstructive sleep apnea (OSA) — as well as full mouth reconstruction.
Dr. Stein is a recognized innovator in neuromuscular and cosmetic dentistry. He has personally developed a number of successful oral appliances for use in neuromuscular dentistry, including Oravan OSA, an oral appliance for the treatment of obstructive sleep apnea. In the field of cosmetic dentistry, Dr. Stein was the first dentist in Essex County to introduce immediate dental implant prosthetics. In addition, the West Orange cosmetic dentist was one of the first dentists in the United States to use the DENTA CO2 laser to treat conditions affecting the soft tissues of the mouth, in his office, without the need for invasive surgery.
Thanks to his broad expertise and innovation in dentistry, an independent panel of over 6,000 New Jersey dentists has named Dr. Stein a Top Dentist in NJ Monthly Magazine. He has also been invited to appear on ABC and CNBC to discuss dentistry as an art, as well as the safety of dental materials. Dr. Stein combines his talent for artistry and dentistry daily.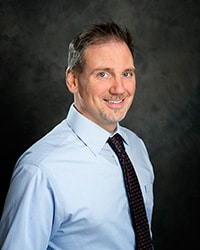 Derek Widmayer, DMD, received his Doctor of Dental Medicine degree from the University of Medicine and Dentistry of New Jersey (UMDNJ). A respected authority in his field, he has been featured across various media outlets, including the Daily Record and News 12 NJ. Dr. Widmayer has been honored for his work by several professional organizations, including the American Academy of Aesthetic Dentistry and the International Congress of Oral Implantologists.
For the past decade, Dr. Widmayer has been perfecting the art of cosmetic and reconstructive dentistry. He uses advanced approaches to cosmetic dentistry, integrating state-of-the-art technology and techniques into his treatments. For instance, Dr. Widmayer offers laser and drill-less dentistry treatment options when medically appropriate. Passionate about his profession, the West Orange cosmetic dentist is proud to provide his patients with beautiful, natural-looking restorations.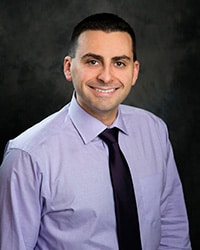 Jeffrey Shapiro, DDS, graduated from SUNY Stony Brook School of Dental Medicine with his Doctor of Dental Surgery degree. He completed a subsequent residency in general dentistry at Newark Beth Israel Medical Center, where he collaborated with other dentists and specialists to treat patients, using the most advanced dental technology and techniques available.
Aside from his commitment to helping patients maintain their healthy smiles, Dr. Shapiro is also committed to helping care for individuals in underserved communities across the United States and abroad. He frequently volunteers his dental services through community outreach programs, including the Remote Area Medical program in Nashville, Tenn., and the San Lucas Mission in San Lucas, Guatemala. A compassionate dentistry provider, Dr. Shapiro provides friendly patient care and outstanding dental results.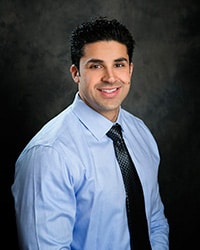 Dr. Jonathan Mendia, DMD, owner of Advanced Dental Anesthesia Services, earned his Doctorate of Dental Medicine from the University of Pittsburgh School of Medicine. Dr. Mendia completed a post-doctoral residency in dental anesthesiology at the University of Pittsburgh School of Dental Medicine, one of only six highly specialized dental anesthesiology programs. Dr. Mendia's specialized training includes all levels of anesthesia services.
In addition to serving as Assistant Clinical Professor of Dental Anesthesia at Rutgers University School of Dental Medicine, Dr. Mendia offers continuing education courses on Sedation and medical emergencies. He holds certifications in Basic Life Support (BLS), Advanced Cardiac Life Support (ACLS) and Pediatric Advanced Life Support (PALS).
Dr. Mendia safely sedates pediatric, special needs and geriatric patients, as well as anxious or dental phobic adults, providing a comfortable environment for both the patient and dentist. Dr. Mendia aims to minimize patients' dental fears and ensure that all of his patients feel more comfortable during their dental care.
Dr. Mendia resides in Northern New Jersey with his wife. His personal interests include sporting events, physical fitness and traveling.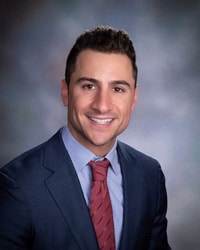 Allan J Stein, DMD, earned his Doctor of Dental Medicine degree from Rutgers School of Dental Medicine. Dr. Stein completed his undergraduate studies from New York University, and he received his postbaccalaureate degree from Columbia University. He is also a member of the American Academy of Orofacial Pain and the American Academy of Dental Sleep Medicine.
Allan specializes in head, neck, and jaw maladies, and seeks to further improve both form and function. Similarly, while high demand for cosmetics is a concern of all patients, Dr. Stein brings the latest facial esthetic treatment modalities and techniques to our office. He enjoys full mouth reconstruction, veneers, Invisalign, and cosmetic Botox. Having been educated in the most advanced and cutting edge dentistry, Dr. Stein brings a new, rejuvenated perspective to the office.
Meet Our Dentists
If you, your spouse, your children or someone you know is in need of a leading-edge yet caring dentist, schedule an appointment with one of the dentists at Northfield Dental Group. We offer general dentistry, laser dentistry and cosmetic dentistry in West Orange, Livingston and Short Hills, as well as other dental services to meet your unique oral health needs.
To schedule an appointment and meet one of our knowledgeable dentists, please contact Northfield Dental Group by calling today.