Smile Makeover West Orange
Also serving Short Hills & Livingston
Researchers at the University of Kansas conducted a study which showed that smiling can improve a person's mood, even if that person is not happy! However, individuals with crooked, cracked, chipped, decaying or missing teeth — or all of the above — may be embarrassed about smiling, even if they are in a good mood to begin with. The New Jersey cosmetic dentists at Northfield Dental Group enjoy helping such individuals.
The smile experts at Northfield Dental Group offer comprehensive smile makeover treatment for patients who need more extensive help restoring the look of their smile. Our smile makeovers typically include several cosmetic dentistry treatments. Your West Orange cosmetic dentist will evaluate your smile and recommend an appropriate treatment protocol to satisfy your unique aesthetic objectives for your smile and your oral health needs. From teeth whitening and treatment with Invisalign to porcelain veneers, dental implants and full-mouth dentures, we can help you restore or achieve a gorgeous smile that you will want to show off, under any condition.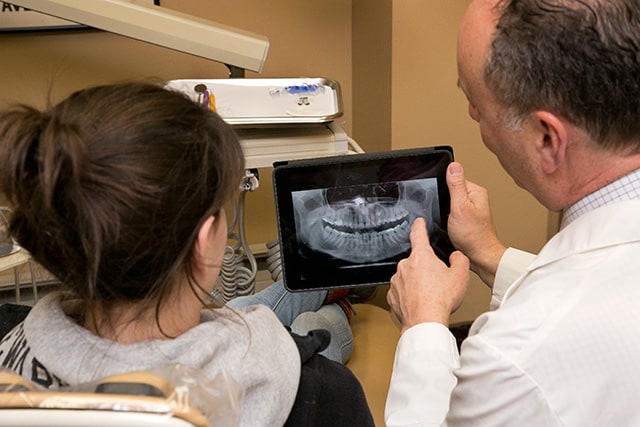 What is a Smile Makeover
Drs. Stein, Widmayer and Shapiro offer a variety of smile makeover treatment options to meet our patients' various cosmetic and oral health objectives. The dentists are highly sought after for their expertise with the following cosmetic treatment options:
After evaluating your dental health and overall smile, your dentist will recommend an appropriate treatment plan to restore your smile. Your personalized treatment plan may involve multiple cosmetic treatments, for a full smile makeover.
Why Choose Northfield Dental Group for Your Smile Makeover
Choosing a cosmetic dentist in the Livingston, West Orange or Short Hills area is an important decision. Your smile is one of the first features that other people notice, so it is crucial to choose a talented cosmetic dentist with an eye for artistic detail to perform your smile makeover. You desire smile makeover results that look natural and are long lasting. Northfield Dental Group can provide the long-lasting aesthetic results you long for, so you feel free to smile again.
To schedule an appointment to make over your smile, please contact the Northfield Dental Group staff by calling (973) 736-0111 now.