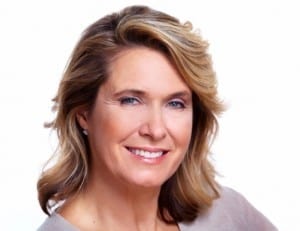 New research from Brazil indicates that good oral hygiene with brushing and flossing could help to prevent mental impairment and dementia by roughly 25 percent. Here, the team at Northfield Dental Group breaks down the research and explains what it means for you and your family.
What the Study Found
Dr. Daiane Cerutti-Kopplin and a team of the Federal University of Rio Grande do Sul in Brazil pooled and analyzed data from 10 previous study reports and found a correlation between mental impairment, dementia and tooth loss. Specifically, individuals with significant tooth loss were more likely to suffer mental impairment. Losing permanent teeth is often the result of poor oral hygiene (i.e., inadequate brushing and flossing), dental disease and trauma.
According to Dr. Cerutti-Kopplin's team, individuals with less than 20 teeth had a 26 percent increased risk for cognitive decline and a 22 percent increased risk for full-blown dementia.
Are you wondering why? Chewing has been shown to increase blood flow to the brain (and without a full set of teeth, chewing ability is compromised). Based on human neuroimaging studies, the region of the brain linked to memory and the learning process activates during masticatory activities.
"Patients with mild cognitive impairment, dementia and Alzheimer's disease are more likely to have poorer oral hygiene, more periodontal disease and tooth loss," Dr. Cerutti-Kopplin said in her research report. According to the doctor, this is the first study of its kind to look at the effect of poor oral health and tooth loss on cognitive ability.
With the Baby Boomer generation getting older, there are many people at risk of developing age-related cognitive decline and dementia; therefore, studies like these are extremely important. More insight into the association between oral health and cognitive function could help lead to preventive interventions, noted Dr. Cerutti-Kopplin.
Healthy Brushing Habits
Nobody needs another reason to brush or floss — this research confirms the already established link between oral health and overall health.
Take a minute to review your oral hygiene routine, and make sure you accomplish the following:
Brush twice a day with a soft-bristled toothbrush
Replace the toothbrush every three to four months (or earlier if the bristles fray)
Brush with an ADA-accepted fluoride toothbrush
Floss once a day to remove plaque from the nooks and crannies between the teeth
Or, if you struggle with dexterity, use a pre-threaded flosser, water flosser or tiny brush that reaches in between the teeth
Contact Northfield Dental Group
For more information about keeping your teeth and gums clean and healthy, please contact the team at Northfield Dental Group at (973) 736-0111 today.