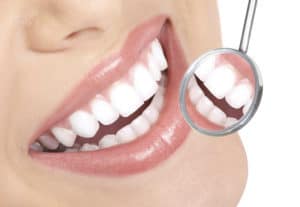 Making New Year's resolutions is a popular tradition worldwide; however, these resolutions are rarely followed through long enough to make a strong impact. Health resolutions are the most common types of resolutions made for the New Year. While weight loss is the most popular, making resolutions to improve the health of the teeth and gums is suggested by many dentists. To accomplish this resolution, a strategy or plan of action should be developed ahead of time.
Dental Resolutions Everyone Should Make This Coming Year
While health resolutions should be tailored to the individual, there are some standard resolutions that anyone should make if they're seeking to improve their oral health. Here are some of the top resolutions one could make for the New Year for their oral health improvement:
Floss Daily: Following a meal, food particles can linger in between the teeth and cause bacteria to flourish. Brushing is helpful for eliminating most of these food particles and bacteria, but flossing is also an important step that should be implemented. Flossing helps reach areas of the teeth and gums that brushing can miss, and research suggests that flossing may be an integral aspect of fighting tooth decay. Avoid being one of the one-third of Americans who never floss. Make a resolution to use floss at least once per day, every day, in the New Year.
Use Mouthwash: Over-the-counter mouthwash containing alcohol, antimicrobial agents, fluoride and astringent salts can be helpful for fighting cavities, gingivitis and even bad breath. Mouthwash is typically the third and final step in a daily oral health regime after brushing and flossing. Swishing mouthwash helps rid the teeth and gums of any lingering bacteria and food particles that may lead to oral health issues. Aim to use mouthwash at least once a day this coming year.
Exercise More: While exercise resolutions may sound cliché, physical exercise is essential for maintaining a healthy, flexible body. It may be surprising to know that exercise may benefit oral health. The effects of exercise on teeth and gums can be both physiological as well as psychological. Exercise helps reduce the chances of type 2 diabetes and obesity, conditions that may increase the risk for gum disease. Also, people who exercise more and strive to be healthier tend to adhere to a comprehensive dental regimen compared to those that do not exercise.
Schedule Regular Dental Cleanings: Regular teeth cleanings by a professional dental team is a powerful adjunct to an overall standard oral health prevention strategy. Professional cleanings thoroughly remove all bacteria from the mouth that can contribute to poor oral health. Make a resolution to schedule regular teeth cleanings every six months.
Contact Northfield Dental Group
If you're looking to improve your dental health this New Year, having a professional, trusted team of dental professionals by your side is key to successful accomplishment of your goal. Call us today at (973) 736-0111 to find out how our professional team at Northfield Dental can help you.