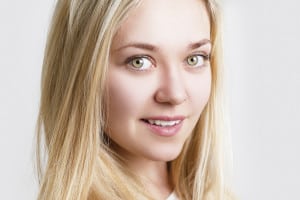 The distinction between smile makeover and full mouth reconstruction can sometimes seem unclear. Both are comprehensive treatments that address multiple problems with the teeth and gums (and sometimes the jaw or bite). The sure-fire way to determine which approach is best for your specific dental needs is to meet with the team at Northfield Dental Group for a personal consultation. But first, use this helpful primer to familiarize yourself with the differences between smile makeover and full mouth reconstruction.
Smile Makeover: Optional Cosmetic Improvement
Smile makeover is an elective treatment that combines cosmetic services and procedures to enhance the appearance of your smile. A smile makeover may be right for you if all of your teeth are healthy and functionally sound, yet cosmetically imperfect.
You may be a good candidate for smile makeover if you have one or more of the following concerns:
Small chips or cracks in the teeth
Stained or discolored teeth
Small spaces between the teeth
Teeth that are uneven in shape or size
Crooked or misaligned teeth
Smile makeovers typically include a combination of treatment options such as porcelain veneers, crowns, implants, teeth whitening, dental bonding or tooth-colored fillings.
Full Mouth Reconstruction: Restore Oral Health and Function
A full mouth reconstruction can restore health and function to your teeth, gums and bite. The treatment rebuilds or restores all (or nearly all) of the teeth in the upper and lower jaws. Full mouth reconstruction is performed to address serious problems that, if not treated, can possibly affect your general health. In other words, full mouth reconstruction is not optional. It is something that you need.
You may be a good candidate for full mouth reconstruction if you have one or more of the following concerns:
Missing teeth
Broken or fractured teeth
Severely worn teeth due to acid erosion or chronic tooth grinding
Chronic pain in your jaw or face due to a problem with your bite
Serious periodontal disease or other problems with the gum tissue
Full mouth reconstruction can include any combination of dental implants, crowns, bridges, orthodontics and fillings. The goal is to rebuild the teeth and correct the bite for optimal function and oral health.
Contact Northfield Dental Group
Both smile makeover and full mouth reconstruction require the expertise of a truly talented dentist. Our dentists are highly sought after for their ability to recommend the appropriate treatment options and deliver high-quality patient care.
To learn more about Northfield Dental Group's experience with these complex treatments, or to explore your options, please contact us today by calling (973) 736-0111.
About Our Northfield Dental Group Dentists
Our dentists are respected authorities in the field of dentistry, each bringing a unique perspective and skillset to our practice. Dr. Stein is a recognized innovator in neuromuscular and cosmetic dentistry. In the field of cosmetic dentistry, Dr. Stein was the first dentist in Essex County to introduce immediate dental implant prosthetics. For the past decade, Dr. Widmayer has been perfecting the art of cosmetic and reconstructive dentistry. Dr. Widmayer has been honored for his work by several professional organizations, including the American Academy of Aesthetic Dentistry and the International Congress of Oral Implantologists. Dr. Mendia completed a post-doctoral residency in dental anesthesiology at the University of Pittsburgh School of Dental Medicine, one of only six highly specialized dental anesthesiology programs. Dr. Mendia's specialized training includes all levels of anesthesia services. Dr. Shapiro is committed to helping patients maintain their healthy smiles by using the most advanced dental technology and techniques available.