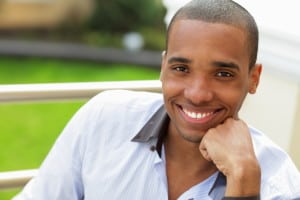 Can brushing your teeth regularly reduce your risk of head and neck cancers? According to a recent study, the answer is yes. Northfield Dental Group, a West Orange dentistry practice unpacks the findings in this blog post.
About the Study
The study, published in the Annals of Oncology, combined and analyzed data from 13 previous studies on oral hygiene and cancer. In total, the newest study looked at data on 9,000 mouth, pharynx or similar tumor patients and more than 12,000 participants without cancer. Participants were divided into two groups: those with good oral hygiene and those with bad oral hygiene. Good oral hygiene was defined as:
Having less than five missing teeth
Brushing teeth at least once a day
No denture wear
Visiting a dentist at least once a year
Not having gum disease
The data showed participants who fit the criteria of good oral hygiene were less likely to develop head and neck cancers than those who did not fit this criteria.
While this recent data only showed a moderate link between oral health and head and neck cancers, researchers say it further cements the importance of oral hygiene. Previous research has found that certain oral health problems can increase the risk of other serious health conditions including heart disease, stroke, and premature birth. Other known risk factors for certain head and neck cancers include tobacco and alcohol use, consumption of certain preserved and salted foods during childhood and exposure to radiation.
Tips for Good Oral Hygiene
While we cannot necessarily prevent cancer from happening, there are several steps you can take to reduce your risk, including:
Brushing at least twice a day
Flossing at least once a day
Using fluoride toothpaste and/or mouth rinse
Limiting foods high in sugars and carbohydrates
Visiting your dentist every six months
Avoiding smoking and drinking
Contact Northfield Dental Group
Stay on top of your oral health by scheduling a regular dental exam with Northfield Dental Group. During your routine checkup, a member of our expert team can screen for possible dental concerns, as well as oral, head and neck cancers. Schedule a one-on-one consultation by visiting our office or calling (973) 736-0111.