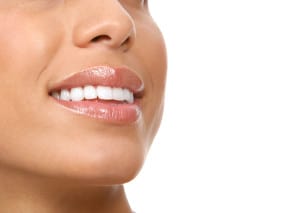 If you are afraid to smile because you feel self-conscious or downright embarrassed about your dental imperfections, Northfield Dental Group has good news: Undergoing a cosmetic dentistry procedure or an entire smile makeover, can improve a variety of dental imperfections. The result is a beautiful, healthy smile that you feel proud of.
What Is Cosmetic Dentistry?
Like the name suggests, cosmetic dentistry is a branch of dentistry in which the focus is improving an aesthetic, or cosmetic, concern. Cosmetic dentistry is different from general dentistry, which works to prevent and treat oral health problems, and restorative dentistry, which works to restore oral health and function.
Top Cosmetic Dental Procedures
A wide range of cosmetic dental treatments are available at Northfield Dental Group. Some of the most popular include:
Teeth whitening. This cosmetic treatment lightens stained or discolored teeth, for a whiter, brighter smile. Teeth whitening can be performed in the office for a fast, effective treatment, or you can take home a teeth-whitening kit to brighten teeth over a period of several days.
If you have uneven or misaligned teeth, the Invisalign system can straighten your teeth, nearly imperceptibly. For appropriate candidates, Invisalign can be a great alternative to traditional metal braces.
Tooth-colored fillings. If you have outdated, unattractive metal fillings, consider replacing them with tooth-colored fillings that are almost undetectable.
Porcelain veneers. For patients with deeply set tooth stains that are resistant to teeth-whitening treatment, and for those with other minor dental imperfections, such as a cracked or chipped tooth, placing natural-looking porcelain veneers over the front surface of the affected tooth (or teeth) is an effective way to conceal the imperfections.
Porcelain crowns. Porcelain dental crowns are also designed to improve the look of a dental imperfection — such as a cracked, chipped, decaying or oddly shaped tooth — but they are placed over the top of a prepared tooth (as opposed to over the front surface of a tooth, like a veneer).
Dental implants. These are metal posts that are implanted into the jawbone, where they fuse to the bone, ultimately serving as a strong foundation onto which an overlying porcelain crown, dental bridge or a set of dentures is placed.
Dental bonding. Minor dental imperfections, such as a small space in between teeth, can often be improved with the use of a dental bonding solution.
Which Cosmetic Dental Treatment Is Right for You?
If you are bothered by one or more dental imperfections, schedule an appointment with Northfield Dental Group. The Northfield dentists can evaluate your smile and oral health concerns and recommend the cosmetic treatment option that is right for you. In some cases, the dentist might recommend a comprehensive smile makeover, which involves multiple cosmetic dental treatments, for optimal aesthetic results.
To schedule an appointment and be one step closer to achieving a beautiful, healthy smile, contact Northfield Dental Group by calling (973) 736-0111.
About Our Northfield Dental Group Dentists
Our dentists are respected authorities in the field of dentistry, each bringing a unique perspective and skillset to our practice. Dr. Stein is a recognized innovator in neuromuscular and cosmetic dentistry. In the field of cosmetic dentistry, Dr. Stein was the first dentist in Essex County to introduce immediate dental implant prosthetics. For the past decade, Dr. Widmayer has been perfecting the art of cosmetic and reconstructive dentistry. Dr. Widmayer has been honored for his work by several professional organizations, including the American Academy of Aesthetic Dentistry and the International Congress of Oral Implantologists. Dr. Mendia completed a post-doctoral residency in dental anesthesiology at the University of Pittsburgh School of Dental Medicine, one of only six highly specialized dental anesthesiology programs. Dr. Mendia's specialized training includes all levels of anesthesia services. Dr. Shapiro is committed to helping patients maintain their healthy smiles by using the most advanced dental technology and techniques available.