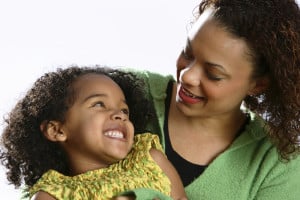 Why Would You Want to Whiten Your Child's Teeth?
There are many factors that could cause your child's teeth to look dingy or even downright yellow in color. Genetics, ingesting dark-colored foods and beverages, ingesting too much fluoride, use of certain antibiotics and poor brushing and flossing habits can have an impact on a child's smile. If you notice that your child is self-conscious about the color of their teeth, you may be wondering what teeth whitening options are available.
Why Teeth Whitening is Not a Good Option for Kids
Teeth whitening treatment, though safe and effective, is not recommended for children under 16 years old. Because the pulp in our teeth is not fully developed until around this age, teeth are more sensitive and easier to penetrate. This makes the pulp of the tooth more susceptible to the hydrogen peroxide found in whitening products. Not to mention, your child will most likely still have some baby teeth, which are not permanent; so a teeth whitening treatment would be only a temporary fix to your child's yellowing or discolored teeth.
So What Can You Do to Whiten Your Child's Smile?
If teeth whitening is off the table, what other options are available to help your child have the confidence of a brighter smile? Well, it might be caused by poor brushing and flossing habits. If so, a friendly dentist visit may be the perfect motivation! At Northfield Dental Group, our dentists who are trained to treat children and our friendly staff make it a comfortable and relaxed environment for all ages. Our dentists have years of experience treating children — whether they have only one tooth or a full set! They will take the time to get your child used to the dental office, show them how to brush and floss properly, and maybe even send them home with a treat!
At home, you can do a lot to encourage your child to keep up with habits that promote whiter teeth and a healthier mouth. Here are some ways to do that:
Buy them a cool toothbrush. For littler children, this could mean one with their favorite cartoon character, or one that lights up or plays music while they brush. For older kids, this could mean getting them a fancy new electric toothbrush.
Listen to music and dance while brushing. Pick one of your child's favorite, upbeat songs and make it your "tooth brushing jam." Every morning and night, put it on while your child brushes. You can even make a special little dance for the occasion, and join in the fun yourself by brushing and dancing alongside of them!
Switch out soda for something better. Instead of your child drinking that dark-colored, tooth-staining soda, why not put all of that money you save into a clear jar marked with a picture of something they want to buy (DVD of their favorite movie, skateboard, video game, doll, etc.). Keep the jar in a place where your child sees it daily, and after your trip to the grocery store, drop in the few dollars saved by not buying soda. Watch your child's excitement grow as the jar fills up and they're closer to their goal!
Keep in mind that your child can have a teeth whitening treatment when they reach 16! But until then, stay on top of your child's oral hygiene by regularly visiting the dentist with your child. Schedule an appointment with one of our experienced dentists at Northfield Dental Group by calling (973) 736-0111.